Gender Diversity in Leadership: How to
Close the Gender Gap
Use this workbook to assess gender diversity at your company & pave the road for women leaders.
Today's workforce demands more gender diversity in leadership.
Advancing more women leaders is a strategic investment for your business. Data provides:
Understanding your current state is your first step to increasing gender diversity in your ranks. Our workbook provides a starting point for determining where women stall and which areas in your organization need attention.
Organizations indicated they are likely to offer external coaching to women.*
*Source: IMPACT Group's Fit for Purpose Leadership Study. Get your copy here.
How ready are you to address gender diversity and empower women leaders?
Download our workbook to review your: 
Overall Workforce

Career Development Programs

Hiring Practices

Development Needs  
WE'VE PROUDLY COACHED IN MANY ORGANIZATIONS
World-class coaching. It's what we do.
15
Years / Average
Coach Experience
50,000+
Annual Coaching
Hours
As a second-generation, woman-owned business, we're passionate about increasing gender diversity.
IMPACT Group offers leadership development programs for employees at all levels in their careers. We leverage our expertise to transform the workplace, delivering programs for women, executives, and high potentials at organizations around the globe.
Our Women in Leadership™ coaching program applies our three-part career accelerator model to coach women to recognize and enhance their personal effectiveness, business acumen, and corporate visibility. One-on-one coaching and a tailored development plan empower women to reach their full potential and influence. In fact, program participants report:
95% increase clarity on their reputation and brand
90% expand their internal network
98% of managers believe the program increases the participants' value
Through cohort coaching circles, women are able to encourage and challenge one another as they share best practices, tips, and tools. The women's managers and company senior leaders can also play a key role in investing in and developing current and future leaders. Program can be delivered virtually to your team of women across the U.S. and the globe.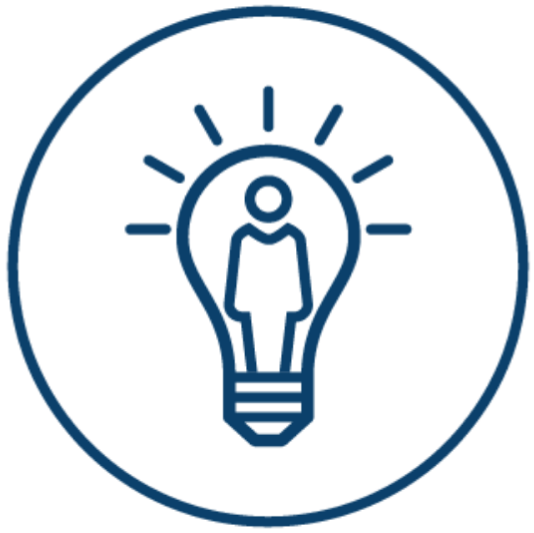 PEOPLE DEVELOPMENT
Through group programs and individualized coaching engagements, we develop leaders at all levels. We prepare your talent to take on larger roles and new challenges.
EMPLOYEE RELOCATION
We're experts in relocation coaching and integration assistance. We were first to offer job search services for spouses, partners, and others who accompany your talent on the move.
OUTPLACEMENT
We help you conduct flawless, compassionate reductions in force that benefit your company, remaining employees, as well as exiting employees.