Study Reveals Key
Global Mobility Trends
Review the study for several insights useful for planning & plotting your corporate mobility strategy.
Trends driving relocation strategy have changed.
Global mobility trends of 2020 were influenced by the biggest global mobility event of the century – the Covid-19 virus that closed borders and spawned months of lagging uncertainty.
In the Fall of 2020, amidst coronavirus incertitude, IMPACT Group conducted a global mobility trends study of corporate HR professionals to assess their outlook for 2021-2022 job-related relocation – including whether they expect employers to decrease relocation assignments. We were interested in the effects of the virus and how the success of broader work from home policies might affect mobility.
About our Global Mobility Trends study:
More than 120 professionals participated in the survey from September-October 2020. Participants were employed by global or US-based companies and 39% of their organizations relocate more than 100 employees per year. More than a dozen industries were represented, with the heaviest representation in manufacturing, services, and technology.
15
Years / Average
Coach Experience
50,000+
Annual Coaching
Hours
Get Complete Global Mobility Trends 2020 – 2021 Study Results to Review All Trends
There's no guidebook for how to best support your mobile team members and accomplish your business goals in the time of a pandemic. We launched this study to help us all better understand:
How has the pandemic and work-from-home culture affected a company's relocation strategy?
What are mobility professionals' major pain points?
Are trends emerging that could affect your mobility program's success?
Use the study to analyze several data points and advice that will help you as you adjust your global mobility strategy for 2021 and beyond.
Millennials, Loneliness, Relocation, & Broader Definition of Partner
If your mobility success depends on relocating millennials, pay close attention to the trends. Millennials are much less likely to be married or "living with a family of their own" than previous generations at the same age. (Note: Living with a family of their own is defined as living with a spouse, one's own child /children, or both a spouse and child.) In fact, a majority of Millennials are not currently married, marking a significant change from past generations. Only 44% of Millennials were married in 2019, compared with 53% of Gen Xers, 61% of Boomers and 81% of Silents at a comparable age.5
At the same time, epidemic rates of loneliness are ravaging today's millennials.
What does that mean for mobility? You may have to think more strategically about non-standard incentives. Your millennial employees may be declining the move out of fears of increased loneliness. Just because someone is not married, doesn't mean he wants to move alone. Furthermore, your star talent may agree to move if it means going with his brother, sister, cousin, roommate from college, mother, father, or another partner.
So, your relocation strategy might include offering job search services for that person – who may be crucial to a successful move. Broadening your definition of "partner" may be the key. Throw out old notions of "trailing spouse," and think about close friends and family members who may want to accompany your talent.
Sources:
1 2020 Corporate Relocation Survey, Atlas World Group
2 Transforming Global Mobility, Mercer
3 2020 Core/Flex Report, AIRINC
4 Millennials Are the Loneliest Generation, YouGov
5 As Millennials Near 40, They're Approaching Family Life Differently Than Previous Generations, PEW Research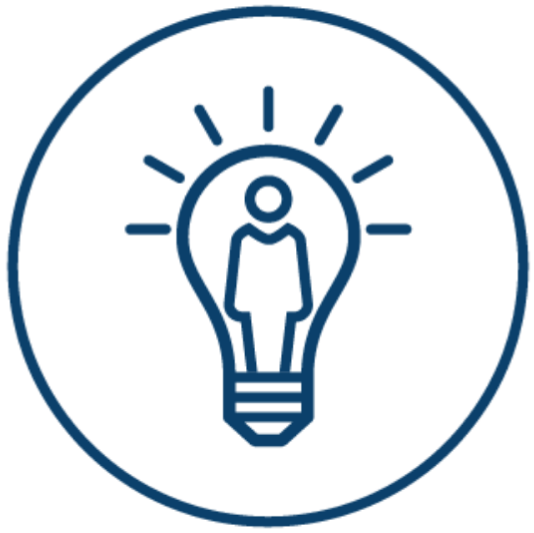 PEOPLE DEVELOPMENT
Through group programs and individualized coaching engagements, we develop leaders at all levels. We prepare your talent to take on larger roles and new challenges.
EMPLOYEE RELOCATION
We're experts in relocation coaching and integration assistance. We were first to offer job search services for spouses, partners, and others who accompany your talent on the move.
OUTPLACEMENT
We help you conduct flawless, compassionate reductions in force that benefit your company, remaining employees, as well as exiting employees.