We Pioneered an Industry
Because we're passionate about people.
Our Story
IMPACT Group was founded in 1988 on a mission to empower individuals to grow great careers and make a positive impact, one relationship at a time. Our founder, Laura Herring, knew that with the right coaching, you can minimize extra stress and make every career move easier on employees and their families. The desire to coach individuals around the world not only built the foundation for IMPACT Group in 1988, it motivated our entire industry.
As our new CEO, Lauren Herring, took to the helm in 2009, she expanded our global presence to deliver coaching support in more than 65 international locations in the Americas, Europe, and Asia. In 2013 and 2014, Lauren led the charge as IMPACT Group acquired its long-time competitors, Vandover and Sally White & Associates. This supported three previous acquisitions in corporate outplacement solutions, solidifying our position as the leader in career and development coaching.
Today, 30+ years and 100,000+ families later, we proudly lead top companies to be champions for their people through every change, moving careers forward every step of the way. Our core focus is talent transition, and our core competency is coaching. We leverage our one-to-me (1:Me™) coaching approach to gain deep insights into each client's and each participant's needs so we continuously provide a truly tailored experience. This high-impact approach is in our DNA – and it's why organizations and employees benefit from working with us.
Trusted by Organizations worldwide, companies large and small
Highlights Over the Years
1988: Founded by Laura Herring
2007: Acquired Spherion Human Resources Consulting Group
2009: Lauren Herring became CEO
2013 & 2014: Acquired Vandover and Sally White & Associates
2018: Developed IMPACT Coaching Certification Process
2021: Launched myIMPACT 2.0, enabling highest personalization tech experience in the industry
Resources for Moving Your Career Forward
Tanya Fite
Vice President, Service Operations
Marcia Mueller
Vice President, Global Leadership Development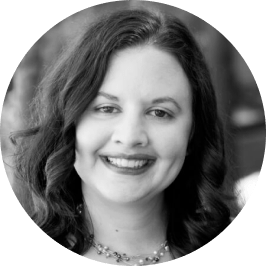 Christina Callahan
Vice President, Human Resources
Jackie Engel
Vice President, Marketing