Your
Global Business Partner

for Talent on the Move
Growth. Exits. Moves. Our coaches help people develop essential superpowers – such as EQ – so they succeed in new roles and new places.
Trusted by Organizations worldwide, companies large and small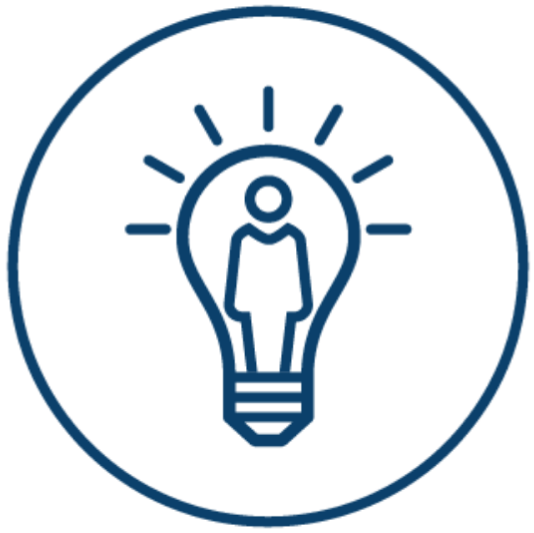 Through group programs and individualized coaching engagements, we develop leaders at all levels. We prepare your talent to take on larger roles and new challenges.
We're experts in relocation coaching and Relo ReThrive™ integration assistance. We were first to offer job search services for spouses/partners.
"We've had the greatest experience innovating with the IMPACT Group team to develop a high-caliber leadership coaching framework. IMPACT Group was flexible, creative and willing to meet our organization where we 'are.' The result is a high-octane program that will transform our future leaders – and our business!"
Liz Killen-Scott, VP of Workforce Transformation at Ent Credit Union
"We were delighted to partner with IMPACT Group to provide highly tailored coaching for key women leaders in our organization. The program exceeded our expectations in yielding relevant, actionable insights that equipped our leaders to expand their sphere of influence and grow in their careers at Commerce."
John W. Kemper, CEO at Commerce Bancshares
"IMPACT Group implemented a terrific leadership development program for our managers. The process will be instrumental in improving employee engagement throughout our organization."
Larry Siebs, CEO of Shared Imaging
"We wouldn't be successful at developing our talent without this program."
Steve Feira, VPHR at M.J. Electric
"We've used other outplacement firms, many of them offer services by way of rhetoric. Unlike the others, IMPACT Group delivers a strong experience and high value, demonstrating that Grainger values all employees – including those who are leaving."
Hank Galatz, Associate General Counsel, Employment and Labor Law at Grainger
"The leadership development programs have led to process improvements, growth, and efficiencies for Veolia overall. We know the programs work. The participants love them. Our leaders love them."
Augie Schulke, Former CHRO at Veolia
We've Coached Them!
We've coached people from all over the world – including those from these outstanding organizations.
3M Corporation
AbbVie
Alliance Bernstein
Amazon
Bayer Corp
BJC HealthCare
Black & Veatch
Boeing
Chegg, Inc.
Chevron
Commerce Bank
Corning
Crate & Barrel
Deloitte LLP
Doosan
Dow Chemical
Eaton Corporation
Ernst & Young
Federal Reserve Bank
Foot Locker
Genentech
Grainger
Home Depot
IMCD
Jim's Formal Wear
JP Morgan Chase
KION North America
Lowe's
McKee Foods
M.J. Electric, LLC
McDonald's Corp
Mercer Advisors, Inc.
Millennium Trust Company LLC
Pabst Brewing Company
PepsiCo
Pfizer
Reinsurance Group America
Shared Imaging
Silgan Containers
Singular Genomics Systems
US Bank
Veolia
Walt Disney
Wells Fargo
Workday
1:Me™ Personalization
We offer a 1:Me™ (one-to-me), hyper-personalized experience you won't find elsewhere. It starts with your first HR consultation to customize the program for your needs and budget. And it continues throughout the employee's coaching and online experience.
Lead with EQ, Lead Better
Often times, people don't leave companies, they leave bosses. One of the most successful and scalable ways to promote talent retention starts with empathetic, emotionally intelligent leaders.
IMPACT Group's recent study on leadership found that Emotional Intelligence (EQ) ranked as the most important trait for today's leaders. Let IMPACT Group help you assess and develop empathy and EQ among your leaders.
Mobility, Loneliness & Wellbeing
Employers now recognize that employees who relocate – especially singles – are at significant risk of loneliness. This can stifle engagement, increase stress, exacerbate depression, and lead to serious physical conditions. 
The solution? IMPACT Group's relocation integration coaches provide valuable support to help your associates settle in comfortably and socially. 
2022 EMMA Award Winner!!
We are thrilled to receive an EMEA EMMA Award! FEM recognized us for our "great initiative, significantly going beyond the typical support that organisations provide. 83% of the coached individuals successfully transitioning during their programme is highly impressive."
The FEM EMMAs are the premier awards for the global mobility and international HR industry, celebrating the brightest and best in the EMEA region. Lucy Foster, Global Account Manager, accepted on behalf of IMPACT Group.
Our coaches deliver services in 68 countries and 25 languages. We have the ability to reach your teams with one-on-one leadership coaching, job search assistance, and relocation integration support, when and where you need us. That's the flexibility of working with IMPACT Group.
Gain expert tips on building momentum & maximizing career growth.
Listen to our career podcast today!
Resources for Your Talent Needs
Your global partner for talent on the move.